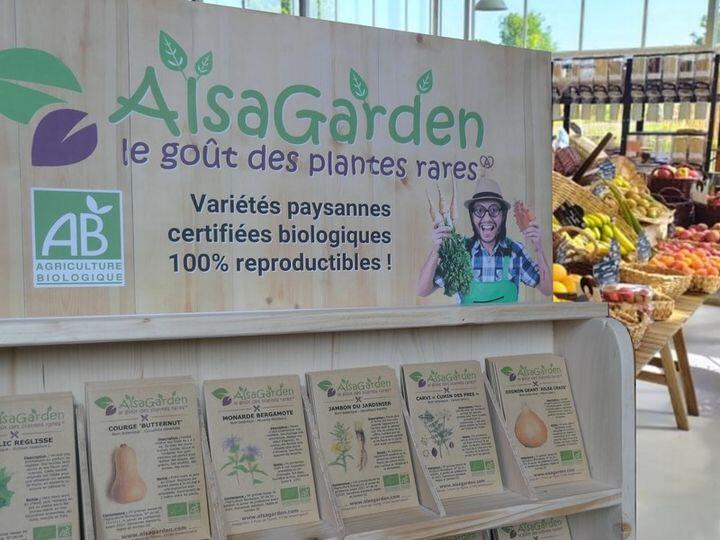 Offer our organic heirloom seeds in your store…
You appreciate our brand, our philosophy and you want to distribute our organic seeds in your store?
We offer a wide range ranging from traditional old vegetable varieties to more original, rare and unusual varieties. Finally, our seeds are all certified organic, non-hybrid and produced by our network of small producers.
Opt for our basic planting offer, or choose your varieties from our range of more than 300 organic vegetable varieties, aromatic plants and edible flowers!

To present our seed packets in an attractive way, we also offer beautiful wooden displays with a capacity of 36 varieties and small counter turnstile displays with the possibility of displaying 20 varieties.
Interested ? Contact us by e-mail at the following address: contact@alsagarden.com, we will send you our commercial offer and our reseller conditions.